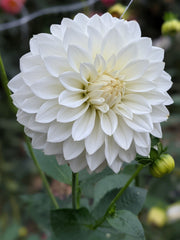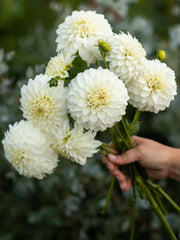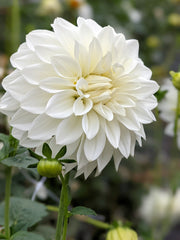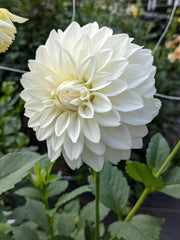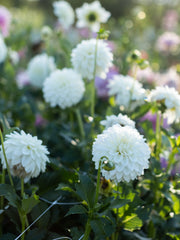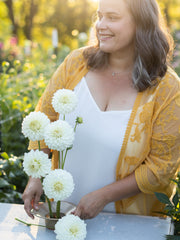 Coseytown Early Girl
Does the dahlia world need another white dahlia? Yes it does, especially if it is an early blooming white cut flower dahlia. Meet Coseytown Early Girl! From tuber planting, Early Girl will bloom in only 8-9 weeks and continues to bloom profusely even through the heat of August to mid-September. Harvest when she's half open and she continues to bloom in the vase. Holds very well in a cooler.
And Early Girl was holding her own filling cut flower orders even when my other whites in the field were callin' in for a day off. I can see this one being a great season extender in certain areas!
The Details
Bloom Form:

Bloom Color:

Bloom Size:

Plant Height: