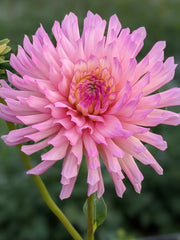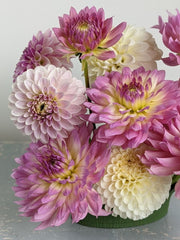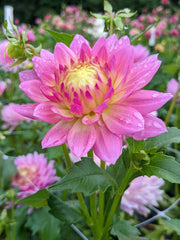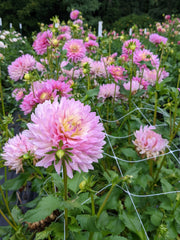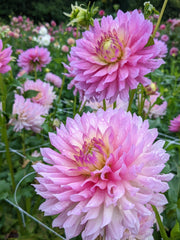 Coseytown Double Dutch
Prepare to hold court with Coseytown Double Dutch. Her bloom form is reminiscent of Hollyhill Black Beauty, exuding an elegant grace, while the radiant blended pink bloom color is pure magic. This dahlias color saturation and intensity shift throughout the season. Some times she will appear as a light pink blush, and at others the color will intensify into a deeper pink while the center appears to glow from within. As a bloom matures her petals cup-in in concave fashion, gently lifting to create a graceful and romantic flower curtsey.

LeeAnn's Hybridizer Notes
Coseytown Double Dutch has an upright growth habit that produces strong stems above the leaf canopy that can fully support the 4" bloom. She is a pleasure to grow and harvest from, with long stems that are easy to clip and handle processing like a champ. It's an easy growing variety: I plant, it grows, I harvest. Pests haven't seemed to bother with this plant or bloom either. Would they dare?

The Details
Bloom Form:

Bloom Color:

Bloom Size:

Plant Height: